---
LICENCIA

---

Junta de Instituciones Postsecundarias (JIP)
En el 2016, el Consejo de Educación de Puerto Rico (CEPR) aprobó la licencia de renovación de la Universidad Interamericana de Puerto Rico y todos sus recintos y escuelas profesionales.  Al presente, la Junta de Instituciones Postsecundarias (JIP), antes CEPR, continúa evaluando y autorizando los programas nuevos y de traslado que el Recinto de San Germán desea ofrecer.
---
AGENCIAS ACREDITADORAS
---
The Middle States Commission on Higher Education (MSCHE) is an institutional accreditor recognized by the United States Department of Education (USDE) that serves as an independent voice in higher education. MSCHE establishes equitable standards for accreditation with member institutions that advance the impact of accreditation in the ever-changing landscape of higher education and promotes educational excellence through innovation across diverse institutions. 
As an institutional accreditor, MSCHE requires evaluation of all aspects of the institution holistically, including modality of instruction, and everything done in the name of the institution, including all academic programs and services, fall within their scope of accreditation. 
MSCHE is proud of the role it serves in verifying the quality of higher education through peer review, assessment, and evaluation. MSCHE is an active partner in quality assurance through its service as a voluntary, non-governmental, membership association for institutions of higher education throughout the United States as well as globally. MSCHE is accountable to those it serves, including institutions, states and federal government, and the public. The MSCHE staff, Commissioners, and peer evaluators understand the important role, responsibility, and reach of accreditation, and we take it seriously.
Inter American University – San German Campus

---
Inter American University of Puerto Rico, Inc. has received specialized accreditation for its business programs through the International Accreditation Council for Business Education (IACBE) located at 11960 Quivira Road in Overland Park, Kansas, USA. For a list of accredited programs please view our IACBE member status page https://iacbe.org/memberpdf/InterAmericanUniversityofPRSanGerman.pdf
---

Officially recognized by the U.S. Secretary of Education as a national accreditation agency, the Commission on Collegiate Nursing Education (CCNE) is an autonomous accrediting agency, contributing to the improvement of the public's health. CCNE ensures the quality and integrity of baccalaureate, graduate, and residency/fellowship programs in nursing.
CCNE serves the public interest by assessing and identifying programs that engage in effective educational practices. As a voluntary, self-regulatory process, CCNE accreditation supports and encourages continuing self-assessment by nursing programs and supports continuing growth and improvement of collegiate professional education and nurse residency/fellowship programs.
---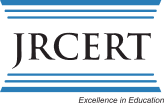 Originally established in 1969, the Joint Review Committee on Education in Radiologic Technology (JRCERT) is the only organization recognized by the United States Department of Education (USDE) and the Council for Higher Education Accreditation (CHEA) for the accreditation of traditional and distance delivery educational programs in radiography, radiation therapy, magnetic resonance, and medical dosimetry. Over the last several decades the JRCERT has proven to be the "gold standard" of accreditation for educational programs in the radiologic sciences and currently accredits over 700 educational programs. We are proud to share our history and sincerely thank you for your interest in, and continuing support of, programmatic accreditation in the radiologic sciences.
---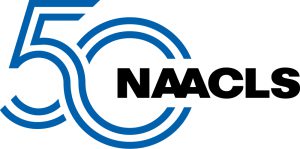 A process of external peer review in which NAACLS grants public recognition to education programs that meet established education standards in clinical laboratory science disciplines of Medical Laboratory Assistant (MLA), Medical Laboratory Scientist (MLS), Doctoral Clinical Laboratory Scientist (DCLS), Medical Laboratory Technician (MLT), Cytogenetic Technologist (CG), Diagnostic Molecular Scientist (DMS), Histotechnician (HT), Histotechnologist (HTL), and Pathologists' Assistant (Path A), Phlebotomist (Phleb). All accredited programs are required to submit a self-study and host a site visit in the cyclical review process. Accredited programs are eligible for a maximum award of ten years.   These programs must either grant the associate degree or higher or a certificate of completion (if students already hold a degree) upon the successful culmination.  The NAACLS Accreditation process is recognized by the Council for Higher Education Accreditation.
---

The organization began in 1968 as a U.S. Department of Education task force, the Council on the Continuing Education Unit (CCEU). Their challenge was to determine: "Is it feasible to measure noncredit continuing education activities?"   As a result of the research, in 1970, the CEU was born and standardized as 10 contact hours. The task force continued to grow and IACET was founded in 1990.  And in 2006, the American National Standards Institute (ANSI) approved IACET as an ANSI Standards Developer.
Today, IACET uses the ANSI/IACET Standard, in-depth research on the learning process, and a global network of experts to inform further standards development. As a thought leader for the industry, it is our mission to assist continuing education and training providers to develop a framework for continuous improvement and a superior learning experience for adult learners.
---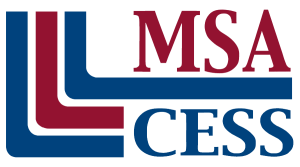 The Commissions on Elementary and Secondary Schools of the Middle States Association accredit early-childhood through post-secondary, non-degree granting public, private, faith-based educational institutions including special purpose
 schools, and learning services providers.
Historically, MSA-CESS has operated in the mid-Atlantic region (Delaware, Maryland, New Jersey, New York, Pennsylvania, and the District of Columbia); with its cooperative partners, it has expanded its scope to include schools and institutions seeking accreditation throughout the United States. The Commissions also award accreditation to member institutions in more than 100 countries around the world.
In accordance with the Final Rule to Revise Accreditation and State Authorization Regulations, the Middle States Association Commission on Secondary Schools (MSA-CSS) has providing written notice to the U.S. Secretary of Education effective July 1, 2020, MSA-CSS has received approval from its Commission to expand as follows: "The Middle States Association Commission on Secondary Schools is an accrediting agency for certain secondary and post-secondary non-degree granting schools located inside or outside the United States, including but not limited to its states, commonwealths, and territories" The Commission on Secondary Schools is now recognized by the U.S. Department of Education as a gatekeeper for eligibility for Title IV funding for postsecondary, non-degree granting institutions and distance education throughout the United States.
The Commissions on Elementary and Secondary Schools are affiliated with the United States State Department's Office of Overseas Schools and provide accreditation services to American and international style schools attended by members of the U.S. foreign service and U. S. citizens working for non-government agencies and multi-national corporations.
The Commissions on Elementary and Secondary Schools are founding members of the International Alliance of Accrediting Associations which includes the major regional, national and international accrediting agencies.
---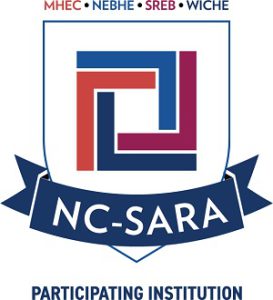 El Recinto de San Germán está reconocido como institución participante del National Council for State Authorization Reciprocity Agreements (NC-SARA). La aprobación como institución participante facilita el reconocimiento de los ofrecimientos académicos a distancia entre las distintas jurisdicciones de los Estados Unidos que están afiliadas al NC-SARA.
---
ACREDITACIONES Y CONSORCIOS
---
---
EDUCACIÓN CONTINUA
---
---
ESCUELA SAN GERMÁN INTERAMERICANA
---
---